Resources
With a background in consulting and project delivery Blue Lucy is uniquely placed to deliver the maximum operational value in implementation and support.
IMPLEMENTATION Support
The architecture of Blue Lucy allows us to take service-based approach to the implementation which is proven to be effectual in rapidly delivering business value.  We examine services in terms of their outputs, the operational processes which are required to deliver those services, the operational teams who will manage the services and finally the technology on which the services will run. The top-down model of process, people, data, and technology delivers robust business-oriented solutions.
In terms of service delivery, we typically manage projects in three overlapping phases of:
Design and Definition,
Build and Deploy, and
Training and Transition to Service.
The approach delivers a service, rather than a system, orientated implementation which makes the best use of existing resources where possible and rapidly delivers a business rather than technology focused solution.
---
SUSTAINING SUPPORT
We provide tradition break-fix support for Blue Lucy although this is not mandatory and software updates are provided under the SaaS agreement. Support is packaged based on hours of coverage together with agreed service level response times, a number of models are available up-to full 24/7.
Support is provided through a Jira based ticketing system which is customer specified and linked to the Blue Lucy Central knowledge base.  Blue Lucy Central provides a full set of technical and operational documentation for the platform and allows for customer specific content to be blended to provide an operation specific support resource.
---
Workflow Support
Blue Lucy provides optional consultancy services to support clients with the modification and development of operational workflows within the platform. Workflow configuration support services are available on ad-hoc basis or as part of the Workflow & Configuration Support package.
The scope of workflow support requests is broad and may range from a simple validation of a customer build workflow to a full workflow build a test of a new operational capability. In some cases Blue Lucy provide a full build and management function for workflows.
---
Bespoke Development
We recognise the value of integrated systems and readily offer tailored development expertise to deliver this, even for systems which otherwise would be isolated.
We charge for bespoke development in cases where the software is being provided exclusively for a given system. Software which is developed for a customer project but which will be subsequently rolled into the core product or made available as an optional connector to other customers is charged on the licence fee basis.
---
Systems Integration
We are supported by the very best international integration and support partners.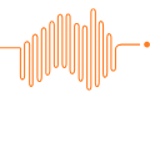 Australia + New Zealand

Amber Technology is Australia's largest and most respected distributor of high technology equipment solutions to the professional broadcast, film and live production markets. Amber are Blue Lucy integrators covering Australasia.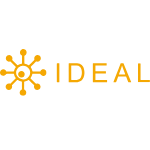 Asia Pacific

Renowned for providing innovative systems solutions and consultancy services to the broadcasting sector, Ideal are Blue Lucy integrators covering the region.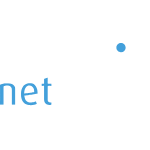 Germany

Netorium work with clients to provide individually tailored solutions to meet the needs and challenges of production operations. With a reputation for competence and first rate support Netorium are the Blue Lucy system integrators for Germany.